It is the mission of Long Lake Township to provide for the health, safety, and well being for all citizens of Long Lake Township by providing municipal leadership dedicated to sound fiscal management, protection of the natural and historic environmental resources, and to preserve and enhance the features that make Long Lake Township unique to improve the quality of life for present and future generations.
Long Lake Fire-Rescue Open House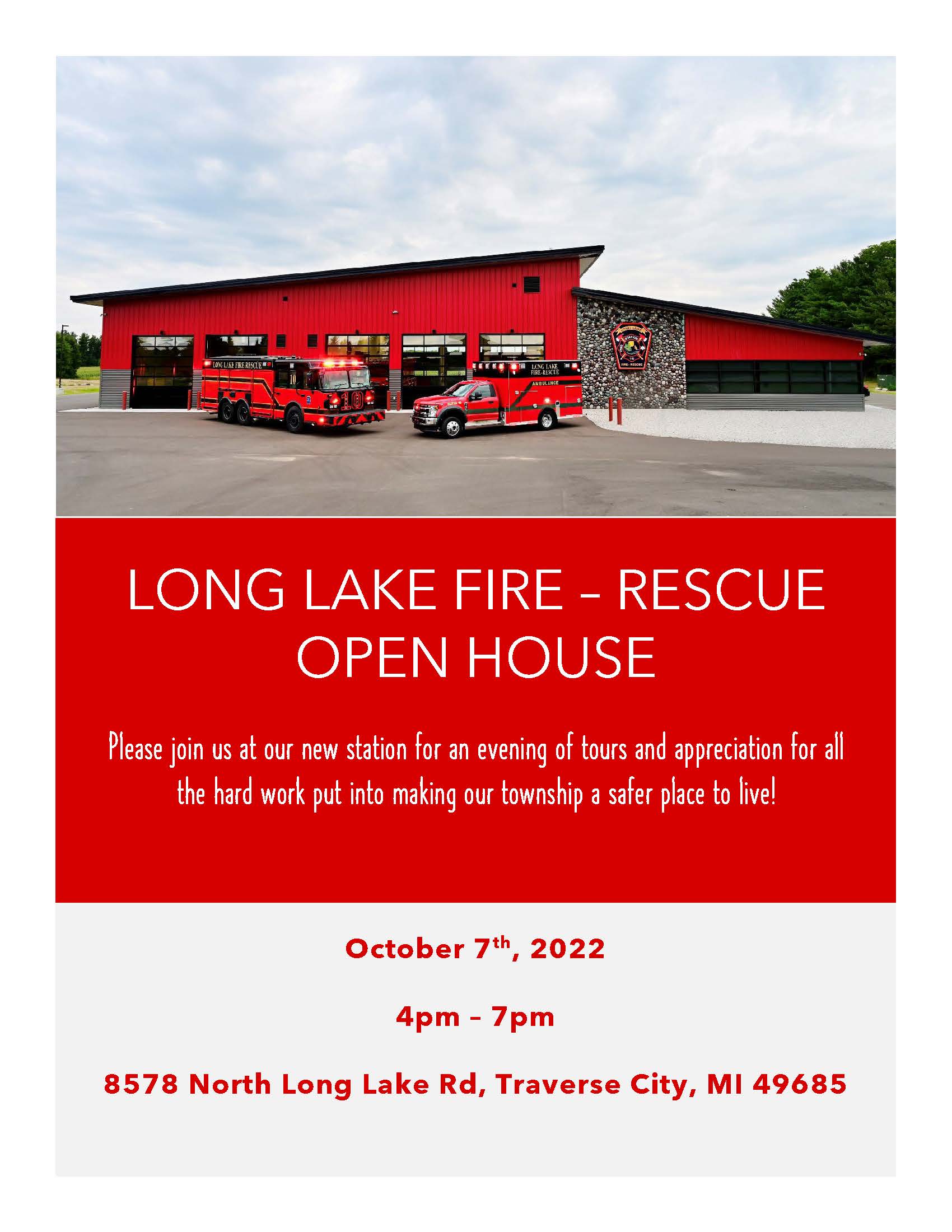 Long Lake Township adopted Ordinance #178, Short-Term Rental Ordinance in August of 2019.  The Ordinance requires that anyone advertising for or renting a residence on a short-term basis obtain a certificate issued by the Township.  New requirements and restrictions to the program were adopted in September 2021.
LONG LAKE TOWNSHIP CALENDAR
We have added a new feature to the Long Lake Township website.  Our new calendar will have all meeting and event dates clearly marked.  When you click on any highlighted dates, if available, you will be able to see the details of the meeting or event as well as links to the pertinent documents for the meeting.  For example, meetings will have Agendas and other materials relevant to the topics to be discussed.