It is the mission of the Charter Township of Long Lake to provide for the health, safety, and well being for all citizens of the Charter Township of Long Lake by providing municipal leadership dedicated to sound fiscal management, protection of the natural and historic environmental resources, and to preserve and enhance the features that make the Charter Township of Long Lake unique to improve the quality of life for present and future generations.
Master Plan Public Hearing | November 28th at 6pm
Please see materials and questionnaire below to give input on the future plans of your township.
Cedar Creek Natural Area Gets Improvements
Construction of a 32-foot bridge was completed this summer to ensure the safety of trail-goers and provide access to Fire, Rescue and EMS services in case of an emergency. This was made possible with the assistance of the Grand Traverse Band of Ottawa and Chippewa Indians 2% grant award. A thank you to YouthWork on this project.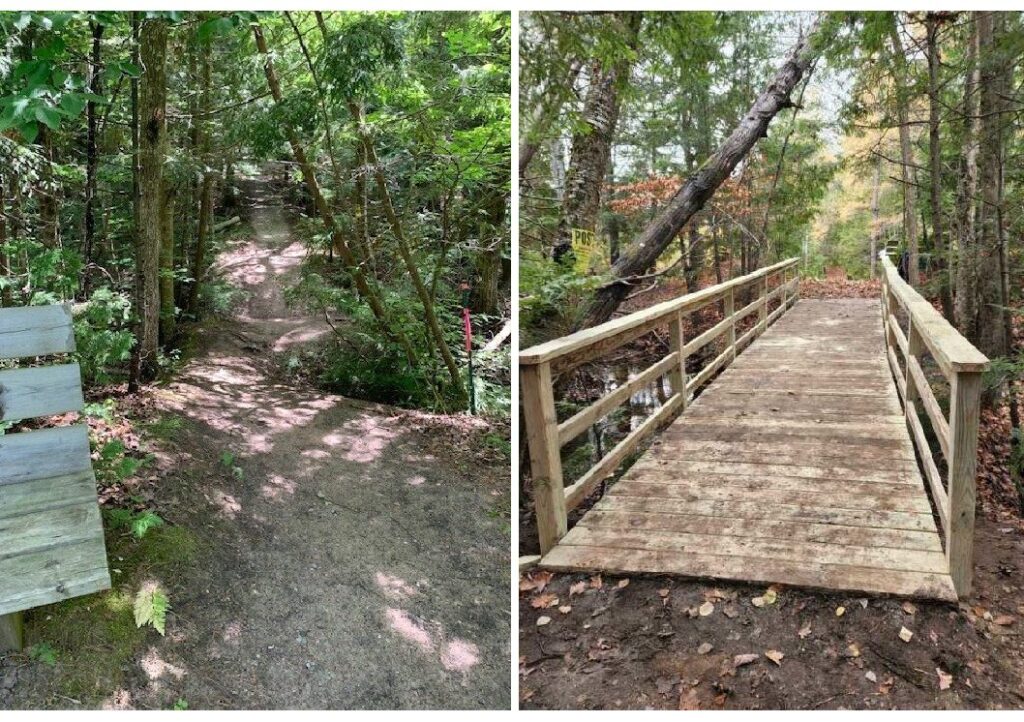 Notice of Change to Office Hours
Beginning Tuesday, October 17th, the township office will now be open through lunch and closing at 5:00pm. We will still continue to be open at 8am Tuesday – Friday.
Construction Underway at Linwood Cemetery
In the coming weeks you will notice tree removal and paving being done for the expansion of the cemetery. Take a look at the latest developments! If you are interested in purchasing a lot in the new part of the cemetery please call the Clerk's Office to be added to the waiting list.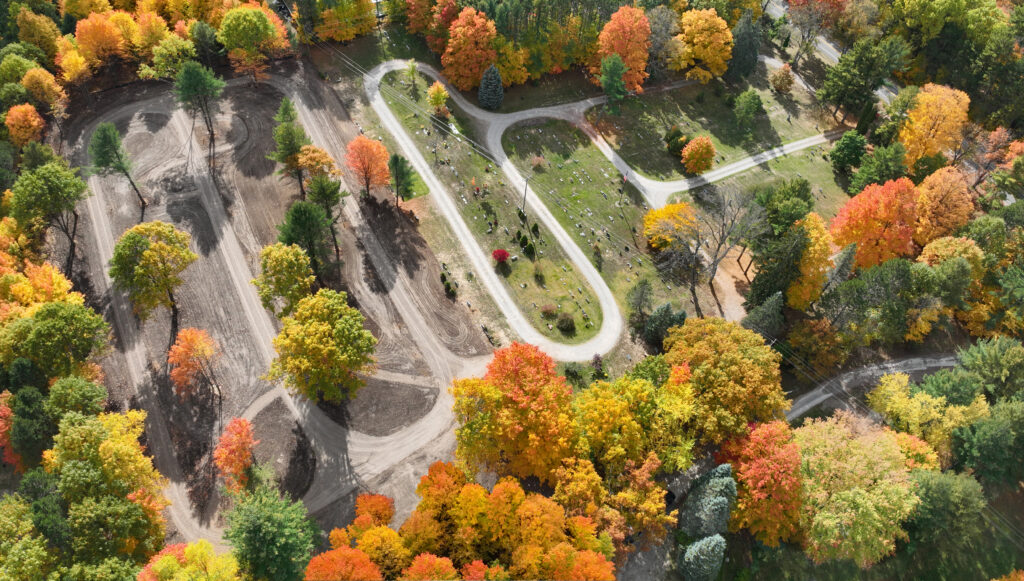 Master Plan Public Input Period is OPEN
On September 12, 2023, the Township Board approved distribution of the draft Master Plan.  The Township is seeking public input regarding this draft. You can view the Draft Plan or summary materials through the links at right.  To provide your comments please mail or email them to the Township.  Address comments to Long Lake Township Planning Commission, 8870 North Long Lake Road, Traverse City, MI 49685 or email to planner@longlaketownship.com. Alternatively, you can submit your comments through the questionnaire at right.
The Master Plan Public Hearing will be held November 28th at 6pm. 
CHARTER TOWNSHIP OF LONG LAKE CALENDAR
We have added a new feature to the Charter Township of Long Lake website.  Our new calendar will have all meeting and event dates clearly marked.  When you click on any highlighted dates, if available, you will be able to see the details of the meeting or event as well as links to the pertinent documents for the meeting.  For example, meetings will have Agendas and other materials relevant to the topics to be discussed.